Dietary Tweaks
For the record, Tuesday night's dinner was a total success despite the fact that I could hardly think.  In fact, I was so tired that day, I left work early and all day Wed and Thurs I found mistakes I had made/things I'd forgotten. (I left my timer and scissors under a hood. I left a solution out instead of putting it in the fridge.  I forgot to record half the procedure in my notebook. AKA hot mess.)
In other news, I have continued my quest to ever perfect my dietary habits, as I am wont to do. I have always been really, pretty close to being a Paleo-style eater but decided to try it for sh*tz & gigz last month.  So far, I've been nothing but super pleased with the results. I feel fuller longer, energy levels are fine, etc. etc. etc. Moreover, I've mentioned that I've been dabbling in IF some when I feel like it.
[NOTE: That paragraph makes me want to slap myself upside the head for seemingly jumping on every dietary bandwagon known to man.]
Well. Despite my positive experience with both… I was still having some trouble. Meal timing has been an issue for me as I train so late in the evening.  Also, I really like having someone to hold me accountable to my diet.  Don't get me wrong. I LOVE me some paleo foods, but I still have a tendency to overeat on occasion (i.e. pig out) and having to 'report in' makes me more aware.  As Robb Wolff oft quotes in his podcasts "Know the difference between a vacuum and a mouth" LOL
What am I getting at… well… I hired a nutritional coach.  I debated whether or not to post this on the blog, but I guess I don't really see a reason NOT to? About 2ish weeks ago, I started working with Neghar Fonooni on smoothing out some of the kinks in my diet.
Honestly? I couldn't be happier with the decision!
I think we really see eye to eye on a lot of dietary aspects and she is there more to act as a coach than to say 'eat x grams of this at that hour'. Best part? I'm not weighing and measuring. I'm not counting macros. Our biggest goal is to stomp any of my leftover food neuroses. (I'm pretty lean as is. While getting 'shredded' is always nice, I feel comfortable where I'm at and that is more important to me.)
Last we spoke, she mentioned that it really is not impossible to try training fasted despite my later training sessions… so I tried it. I fasted until 7:30 at night where my first meal was PWO.  And I didn't die.  I wasn't even all that hungry during the day nor did my energy levels dip for my training.  The biggest problem I had with it was eating a whole day's worth of calories in one sitting… that's kinda rough.
The biggest upside, though? Less dishes.  I don't own a dishwasher.
And because I love you, dear readers, ya'll can enjoy these: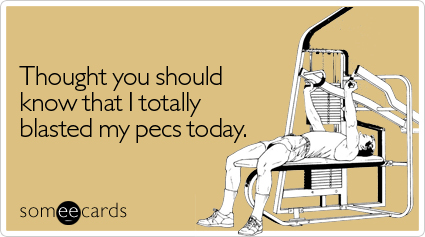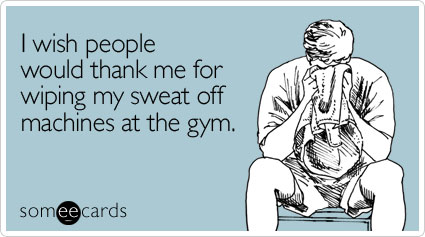 To be continued indefinitely.